Morgan Allen Associates is a multi-skilled team drawn from a variety of senior advisory and leadership positions, working internationally and across industry sectors.
Our partners have a deep understanding of International Trade regulatory framework evolution, international markets business development, business & financial management and disruptive technologies.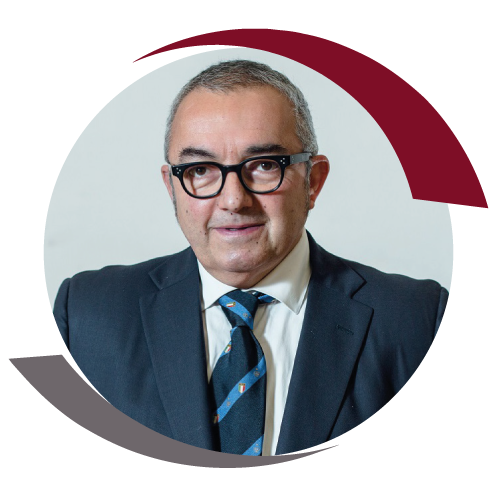 Stefano Falciani
Founder & Partner - Director
International Finance, Capital Market, Public Affairs, Business Development, Banking & Finance
Stefano spent more than 25 years in the international Financial markets and services arena.
After almost a decade as Credits, Govies and rates derivatives trader in the 90's, the era of the trading process electronification, he then started the operations of two technology vendors in London as Managing Director, List Group and GATElab, controlled by London Stock Exchange Group. Currently working as consultant/mentor and cooperating with several accelerators and incubators in the start-up/scale-up fintech field, as well as with several SME's across various sectors supporting their business expansion, he joined Arqa Technologies as Business Development Director for EMEA and Genesis Asset Management in 2018 as Technology Director.
Pierpaolo Coda
Founder & Partner
Strategy Consultant, Internationalisation Process, Financial Services, Venture Capital, Acquisition Finance
Pierpaolo has extensive experience in banking, consulting and industry, mostly in the UK but with stints in the US and Italy. In his nearly 20 years in financial services, his focus, area of expertise and passion has always been in supporting his clients, typically Italian SMEs, in their internationalisation process.
He did so as an advisor working in M&A for small financial boutiques in Milan in the early 2000s and, having relocated to London in 2006, as a corporate relationship manager at UniCredit and most recently as deputy general manager of Banca Monte dei Paschi di Siena, London branch.
Prior to his banking career, Pierpaolo worked as a strategy consultant with Bain & Co on a wide variety of assignments with a particular focus on private equity projects and the telecom sector and, for many years, as finance manager for a number of companies within the Glaxo group (now GSK), a leading pharmaceutical company, where, among other things, he co-managed a small venture capital fund.
Donatello Aspromonte
Founder & Partner
Strategic Finance, Business Innovation, Turnaround, Business Development, Start-up Mentorship
Master in Banking & Finance, he specialises in financial strategies for business growth and business transformation.
He worked at Prometeia, where he dealt with Risk Management and Strategic ALM.
After that he worked on feasibility studies for large investment projects on behalf of large companies and public and private institutions.
Professor of Business Innovation Management at the University of Perugia and Professor of Startup Strategy at Marconi University.
He has accompanied several companies in the organizational and financial transformation processes, through the introduction of emerging technologies that push companies towards business improvement.
Mentor of technological companies and start-up, over the last few years he has worked for more than 30 startups, both in the pre-seed phase and in the acceleration phases.
He has been assisting companies and institutions in the investment assessment phases, helping them throughout the development process, from defining the best financial strategy to designing the new strategic business model.
Moreover, he has supported companies both in the exploitation of new markets and in obtaining public funding (European Commission, EIB and so on).
Speaker at conferences and seminars, he's author of several books and publications on investment evaluations, cost-benefit analysis and corporate financial strategies.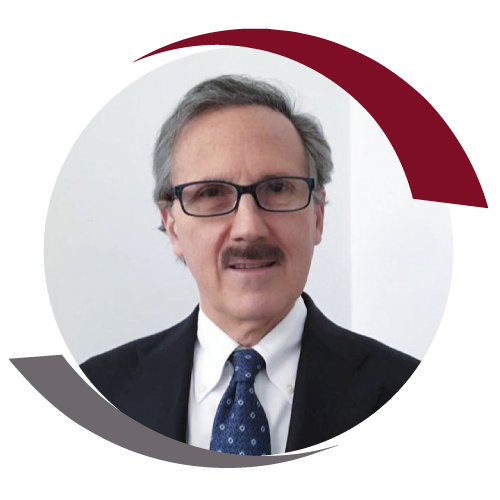 Enrico Vignoli
Founder & Partner
Banking & Finance, Retail Banking, Bridge Financing, Working Capital, Private Equity, Factoring, Securitization
Enrico is a top international banking executive with more than 40 years of successful track-record in developing and managing global commercial and retail banking operations and networks.
In particular engaging and managing relationships with large and medium size corporates.
Enrico developed his whole career with Banca Monte dei Paschi di Siena, first in the domestic branches, and subsequently, developing the international business of the bank outside of Italy. Enrico completed his mandate with MPS at the end of 2016 as Head of the International division, composed of 14 offices worldwide
Between 1991 and 2015 Enrico worked in the foreign branches of the Bank. In his position of General Manager of Frankfurt Branch, London Branch and New York Branch he did oversee the Bank's activity in Central and East Europe, United Kingdom and North and Central America.
In those years he did establish excellent relationships with numerous top clients of the Bank and with several small an medium companies assisting them in their internationalisation process. In the last two years of employment with the Bank, Enrico was Head of International Division, at Head Office, where he was responsible for the supervision of the foreign network of the Bank - Subsidiaries, Branches and Representative offices.
He was also coordinating the business development activities, on the domestic market, to establish relationship with customers operating on foreign markets.
With more than twenty years of individual professional experience, we can ensure you the best solutions!